Locate and Authorize Students
Step 1: On the MAUI home page click on My Advisees.

Step 2: Change the session drop-down to the session for which you wish to authorize students.
Step 3: Change the view from "Enrolled and New Admits" to "Advisees Not Authorized to Register."
Step 4: Click "Go".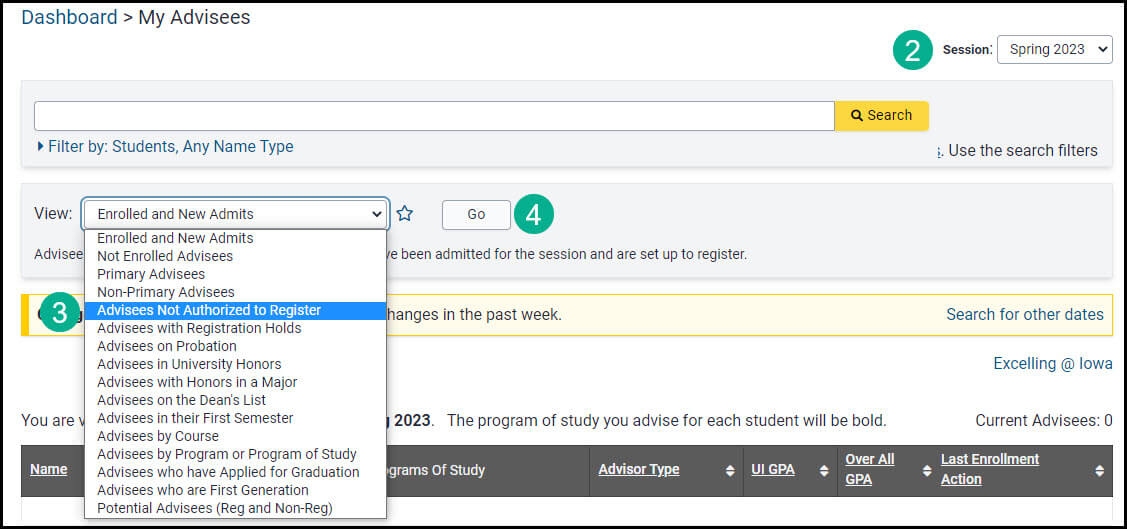 Step 5: Click on the hyperlink for the name of the student. This opens in a new browser tab, maintaining access to the full advisee list.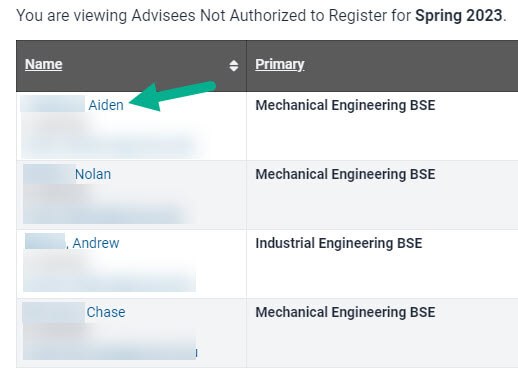 * If after clicking a student's name you find you do not have access to proceed, please fill out a MAUI Access Request form and list "Academic Access."
Step 6: In the Tabs area at the top right select "Advising Summary".

Step 7: Under the Registration Authorization header click "Authorize".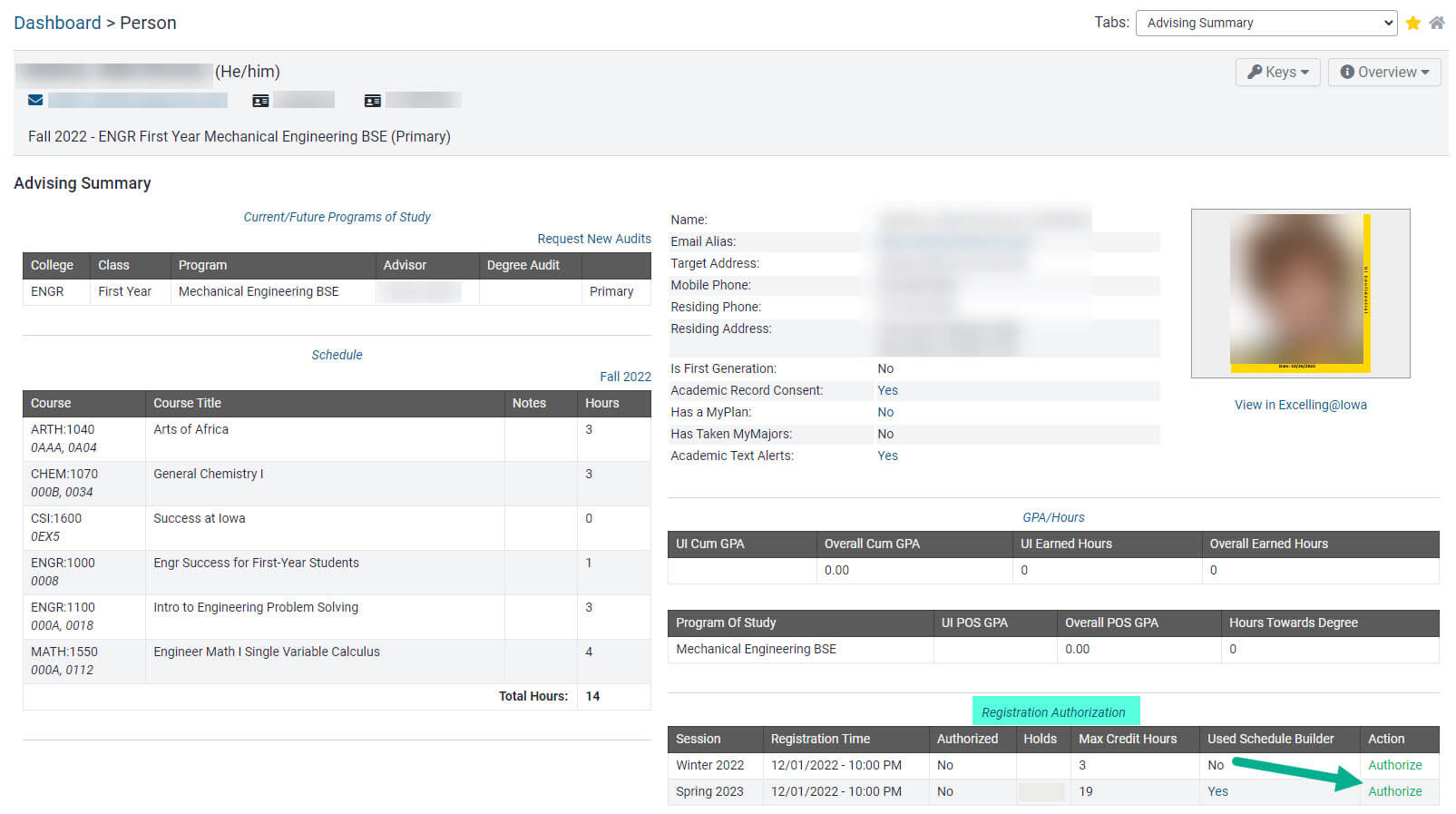 Step 8: Click "Ok" in the pop-up message asking if you want to authorize the student.

A green confirmation message appears indicating the student was authorized and for which session.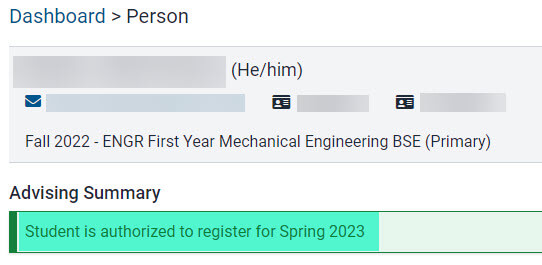 Repeat steps 7 and 8 if you need to authorize the student for more than one session. 
Additional Help with Registration Authorization